The use of food waste depackaging equipment, so that the organic matter can be used to make biogas renewable energy, is becoming more popular for reducuing the huge climate impact of all the food the world wastes every day. But which type is right for your facility and who are the suppliers?
Food depackaging systems are essential for businesses that process large volumes of food. But, also small businesses and large-scale operations alike should consider purchasing a food waste depackaging system. Food that cannot be sent to a food bank is the only food waste which should be sent to this type of recycling using waste depackaging equipment.
The equipment available to the public has grown to an extensive range in recent years and there have had a number of new entrants from outside the traditional particle size reduction market.
The most innovative depackaging machines available today can combine multiple sorting functions into one stage.
They reduce the amount of energy used in comparison with older models.
Air and Water Vortex
A food waste air and water vortex machine has not been available on the market previously and the Twister is the first. Their food waste vortex separation system is very effective at separating food waste from other types of material. This separation technology is important for separating food waste, which then can be recycled.
The flexible plastics which are worth recycling can be automatically sorted from the plastic film materials after they are plucked from the mixed food waste materials.
The days of the old systems based on size reduction have now passed, with purpose-designed systems using novel separation techniques now being used.
Innovations In Twister Machines
Twister™ has launched a new food waste depackager and separator which has been purchased in the growing European and Asian markets. The machine is a small footprint, low-energy use plastic waste reprocessing unit that has broken into the growing market.
The Twister is a new kind of waste treatment system that has been developed for organic waste. It uses a novel technology that allows for the separation of different types of organic waste without creating much-hated microplastic pieces.
Organic matter is usually either disposed of or re-used as an alternative fuel. The non-organic material is usually either disposed of or re-used as an alternative fuel. The organic material is then pumped into a holding tank and then further on to be pasteurised and digested in the sealed tanks to generate methane gas for use in green energy production.
How They Work
The Twister machine removes packaging material from the feed at the start of the anaerobic digestion process.
Which of these feedstocks do de-packaging machines work with?
This is waste food, primarily from restaurants and food producers, but also from households where food waste is collected beside the curbside.
The producers of biowaste wanted to reduce the cost of recycling and this is the sorting equipment to do that.
Some machines for depackaging food waste are well-recognized as the leading solutions for separating packaged food waste into the food and the packages cleanly, at the front end of the AD process. The top companies offer nationwide servicing and spare parts.
Quick Repair if the Depackaging Equipment Needs It
If a machine goes down it is a priority to have good support so that it is brought back up quickly.
These are excellent devices for processing larger volumes of material, particularly when it comes to processing waste paper. Its compact footprint allows you to integrate this into your office easily.
If the machine is a single integrated unit, then the power requirements are low which reduces the running costs.
Organic Material is Processed to Maximise its Reuse
The benefits of this process mean that the organic material can be processed to maximize its reuse. Organic material is used as a fuel source to create electricity. The non-organic material is used for either disposal or re-use as an alternative fuel.
The organic material is pumped forward into a holding tank, from where it is taken to a sealed tank, where it is converted into methane gas for use in green energy production.
This is the key reason why the Twister system is unique. The Twister and Seditank are both compact units, which means they are small enough to fit into the space of regular garbage trucks.
They also have a lot of features and components. This is because they are all enclosed within the Twister and Seditank, allowing all the features and components to be used together.
---
---
Achieving Net Zero: A Roadmap to Rebalancing Atmospheric Carbon and Putting the Brakes on Climate Change Do you find your brow furrowed in concern about the intensifying climate crisis, pondering what role you can play to assist? You're not alone. I found myself grappling with similar feelings of anxiety while harboring a resolute determination to contribute positively. […]
The answer to the question, what is biogas? This environmentally friendly fuel is derived from anaerobic digestion (without oxygen). This process occurs in the presence of organic matter. In some environments, this organic matter is disposed of as livestock waste. In other locations, it is a waste water. There are many benefits of biogas for […]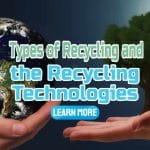 When people write articles about the types of recycling they copy other articles and the result is that there is a lot of misinformation on the internet about recycling and recycling technologies. This is not helped by the fact that ideas about how recycling works best are evolving and the definition of recycling has become […]